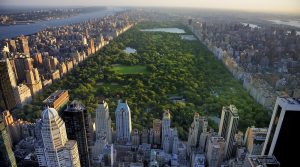 Manhattan is a Comeback Story — Again! 
The real estate market in Manhattan is slowly, but surely, making a comeback, however, many are pondering whether it is worth investing in real estate right now. Prior to 2020, this question would be a no brainer since the residential property market in New York City is a finely tuned machine which rarely sees hiccups. That is until the COVID-19 pandemic struck down on the entire world causing all markets, including the real estate market, to shut down from March 2020 till the end of June 2020. But now as people are returning to their offices, tourists are coming back, and restaurants are allowing full capacity. Manhattan is back on its feet and returning to a stabilized real estate market with an influx of incoming buyers/renters.
In July 2020, the headlines across the globe were that big cities were now left for dead due to the pandemic's destruction and the inexplicable prices of living in major cities. Particularly the people of Manhattan felt it was unnecessary and difficult to spend their hard-earned dollar on an apartment or condo during the pandemic. As a result, most people moved out of New York City to the suburbs. Furthermore, this outcome brought some desperation from the residential real estate market such as offering low mortgage rates and lower prices per square foot. As things return to "normal" and people are returning back to their offices, the demand for property is higher than ever. Inventory for apartments is decreasing steadily with progressively increase to prices. According to Goldman Sachs, the GDP is expected to grow at 5.9%, which is driven by reopening of businesses, pent up consumer demand, and the fiscal package boosting consumer and infrastructure spending.
All things considered, the residential real estate market in Manhattan is due for years of consistent surge from investors and prospective residents alike. The answer to the brooding question that was brought up earlier is yes, investing in the real estate market of NYC is primed to not only give way for future returns on such investments, but also to give forthcoming occupiers the comfort knowing that their initial investment will be worthwhile.